Biography
---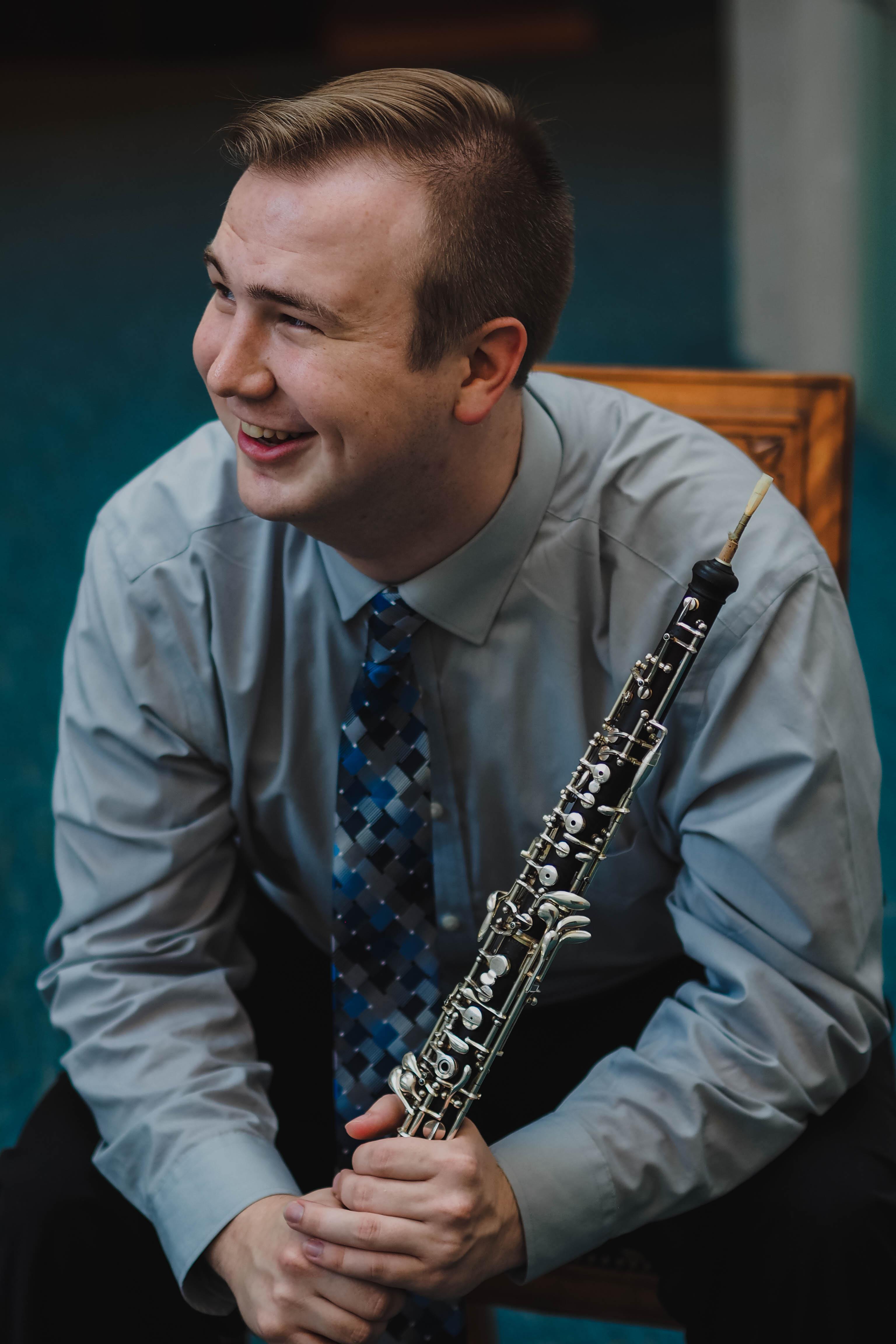 Luke Simonson is an active freelance and session musician, teacher and reed-maker based in Nashville, Tennessee. Though native to southern Minnesota, Luke has toured around the country and internationally in Spain, France, Italy, Argentina, and Uruguay. He has also made appearances at Los Angeles's Anime Expo, Gateway Chamber Orchestra, Tennessee Philharmonic Orchestra, American Modern Orchestra, Mankato Symphony Orchestra, and the Minnetonka and St. Peter Choral Societies.
As a session musician in Nashville, Luke can be heard on several films, video games, and TV series soundtracks. He has recorded for Sony, Disney, Nintendo, Netflix, and Facebook. Some of his favorites include Star Wars Jedi: Fallen Order, Madden NFL 20, Jurassic World Live Tour, Facebook Sound Collection, the Netflix series Saint Seiya: Knights of the Zodiac, film Harriet, and album Voctave Symphony Series.
Luke is dedicated to teaching the next generation of oboists. He currently serves as Adjunct Professor of Oboe at Lipscomb University in Nashville, and also maintains a private studio of young oboists in the surrounding area. In addition to teaching, Luke Simonson makes and sells professional oboe and English horn reeds. His reeds offer a deep tone, stability in all ranges, and impeccable response.
Luke Simonson earned his MM in Oboe Performance and Literature from the Eastman School of Music, where he studied with Richard Killmer. He also holds an undergraduate degree from St. Olaf College, where he studied with Dana Maeda. In his free time, he enjoys petting his cat, going on doggie dates at the local humane society, running around the neighborhood, and learning computer programming languages.